Please Note: The Users of this site are not engaged in rendering professional advice or services to the individual reader. The ideas, procedures, and suggestions contained within this work are not intended as a substitute for examination by your medical practitioner.
Thoughts on FAGGA appliance?
Someone posted this on BTM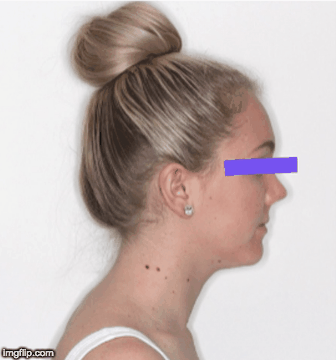 Incredible.
Hi everyone

I thought I'd let you know about an appliance and accompanying technique that is being used to gain 6-8mm of forward growth of the maxilla, INCLUDING the rear molars. The growth doesn't just occur in a forward direction either, but seems to expand the entire bone structure of the face and skull.

The technique is starting to be explored more in the mainstream through the LVI (Las Vegas Institute) training facility, as well as with some Australian dentists. I believe the appliance they use (FAGGA appliance: Fixed Anterior Growth Guidance Appliance), as well as the braces system (Controlled Arch) originates with the US dentist Steve Galella though.

Here's a case study out of Australia which details the process.

http://www.robinatowndental.com/blog/article/jaw-expansion-without-surgery.html

I created a GIF to show her before and after growth.

We may well be on the precipice of some big breakthroughs in the world of facial growth aesthetics. Interesting times.
It basically PROVES that forward growth is possible in adults. If there is a forward push, the entire face moves forward. 🤗 
Posted : 05/01/2018 8:07 pm
As you undergo correction in the near future, please consider keeping records for your own sake and for others. Pictures of dental impressions, scans, medical reports reports can be very helpful even with all personally identifying information blocked out.
Your input could help many, many people