NOTICE:
DO NOT ATTEMPT TREATMENT WITHOUT LICENCED MEDICAL CONSULTATION AND SUPERVISION
This is a public discussion forum. The owners, staff, and users of this website are not engaged in rendering professional services to the individual reader. Do not use the content of this website as an alternative to personal examination and advice from licenced healthcare providers. Do not begin, delay, or discontinue treatments and/or exercises without licenced medical supervision.
Early human physical development
It seems that by all measures our early ancestors had better development than we do in all categories. 
They seem to be better than us physically in the following metrics:
They were taller than us
They had wider palates
Their maxilla was incredibly forward
Their mandible projected amazingly due to the above
Their builds were more muscular 
Here are some visuals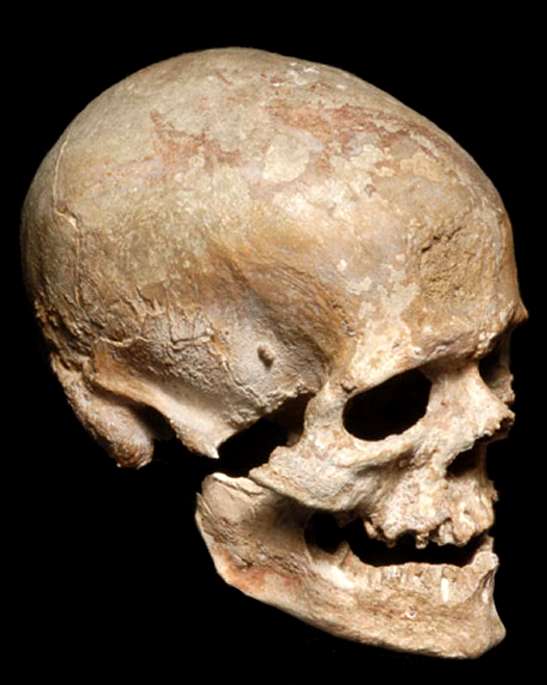 Note the very forward maxilla on this one. Mew estimates the indicator line score of early humans was less than 40 mm! Looking at how crazy this maxilla projects it isn't hard to believe 
https://encrypted-tbn0.gstatic.com/images?q=tbn:ANd9GcRTQqKWzE-xDEIuVZQUOitKqF3FU2DOQijKBoKPXITuMvEd4Z8J5A
Artistic rendition of the same skull above viewed from the side. Again notice that the maxilla projection makes the mandible jut so much. The mandible itself isn't that large if at all.
https://encrypted-tbn0.gstatic.com/images?q=tbn:ANd9GcSzb9kuulU-2WbLLO7hVfE59O8xUo0B0HWTKNV4jPEj2Km4iFxnHQ
More artistic renditions of what they could have looked like. Note the wide palate and full lips.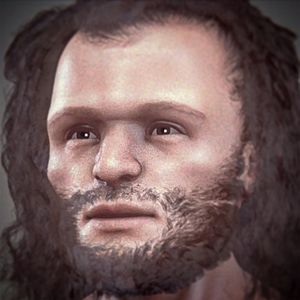 This artist depiction is very interesting to me. It looks like the others but for some reason the facial features and wide open eyes make this dude give off an "overgrown infant" vibe. Similar to likes of Wayne Rooney. 
So anyway a couple things here I notice from all artistic renditions. If you study them carefully you will see none of these people actually look "ancient". These people could all exist today. Everything considered these are just regular people. However their development in all forms would make them stand out. Instead of looking "ancient" to me, these people actually looked quite neotenous and I would say more neotenous than we are today in terms of shape of skull and body proportions. Why? No sloping forehead but rather a straight flat one. A straight nasal profile altogether. Weak or no browbone development. A mandible that projects not due to its massive size (proportionally) but due to the forward maxilla. Amazing because if you rotate their maxilla clockwise they would look more like we do now.
So what changed? I doubt it has only to do with hardness of food and hours of chewing. But aside from general size differences it seems their facial development would be very different if their midface was downward grown. Even if we account for the much larger size. IMO it seems like we have gone backwards! Humans of today have much more unideal development it seems.  
This topic was modified 7 months ago 2 times by
EddieMoney
Posted : 13/07/2018 9:15 am
Dominik liked
As you undergo correction in the near future, please consider keeping records for your own sake and for others. Pictures of dental impressions, scans, medical reports reports can be very helpful even with all personally identifying information blocked out.
Your input could help many, many people